Become an SEO Mini-Expert in about 3 hours…
WP SEO CRASH Course Teaches:
How to SEO Optimize each blog post and page of your WordPress website.
How to SEO Optimize the Front Page of your WordPress website.
How to create your Google Analytics account and connect it to your website.
How to create your XML sitemaps and submit them to your Google Search Console.


And so much more…
Save Hundreds
and Hundreds
of Dollars by
Doing It

Yourself
None of this stuff is hard as long as someone shows you how. And that's exactly what I do in this series of Step-by-Step Video Tutorials on WordPress SEO.
Finally an
Easy, Affordable

Way
to learn
Search Engine Optimization…
I Teach You

Everything
you need to know in about 3 hours!
That's right. I teach you everything your need to know to SEO Optimize your website without even breaking a sweat.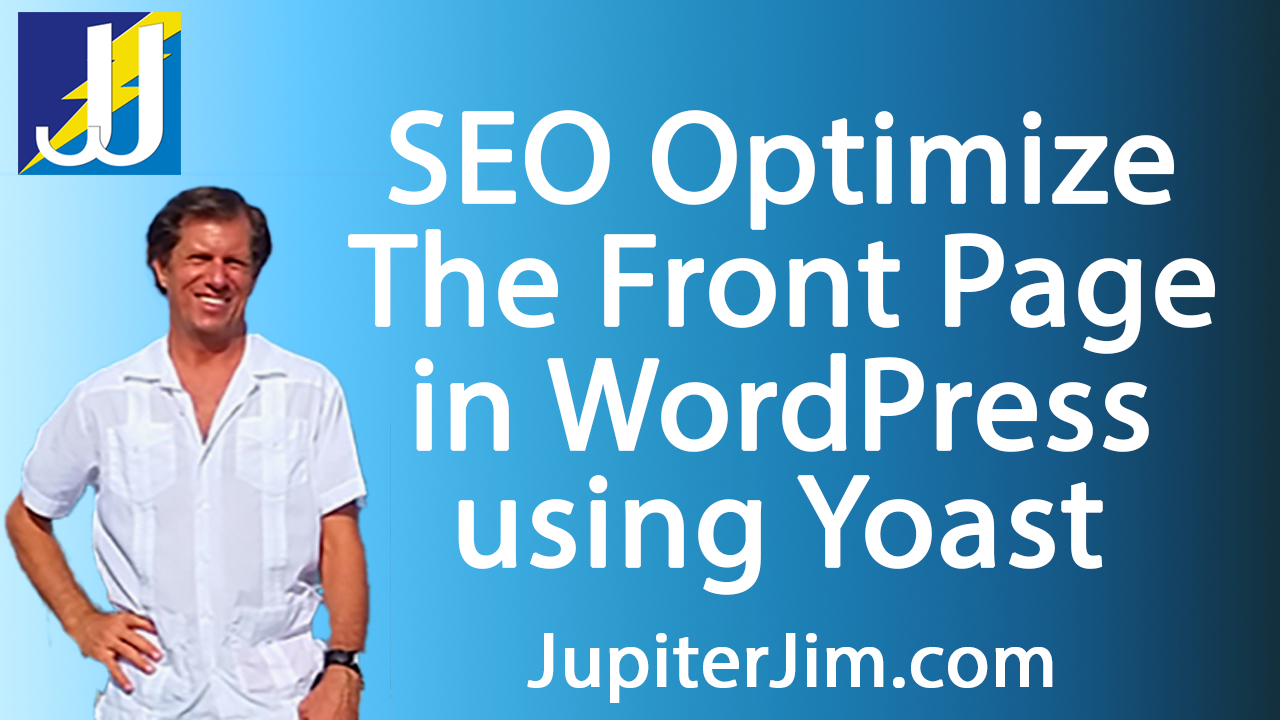 How to SEO Optimize Your Front Page
Your front page may very well be the most critical page of your whole website, so you want it optimized properly and ranked in Google. However, this page is unlike any other page in your site and you need a lot more than the Yoast SEO plugin to Optimize this page for Google searches in your niche.
Yoast SEO to Optimize Posts and Page
Yoast SEO is a most excellent tool that will help you SEO Optimize your WordPress blog posts and pages. Like any tool, you need to know how to properly use the Yoast SEO plugin in order to benefit from it's power. I SEO Optimize a WordPress blog post in this step-by-step video tutorial eliminating the different points of confusion that I've seen people run into over the years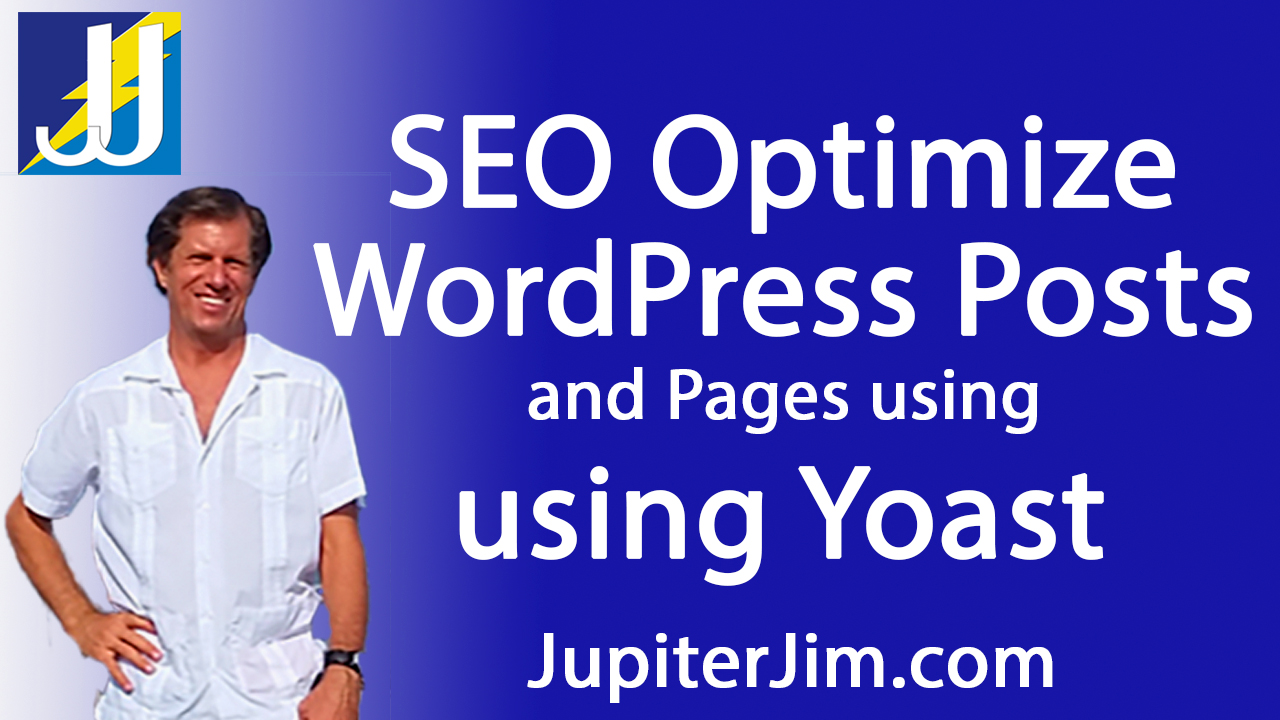 SEO Optimize Images in WordPress
Everyone has images and graphics on their WordPress blogs and websites, but very few people know how to optimize them properly for Google. I show you the proper way to name your image files and how to use 'alternative text' (alt text) with your images to give the page they're on a little boost in Google. When it comes to Search Engine Optimization, everything counts.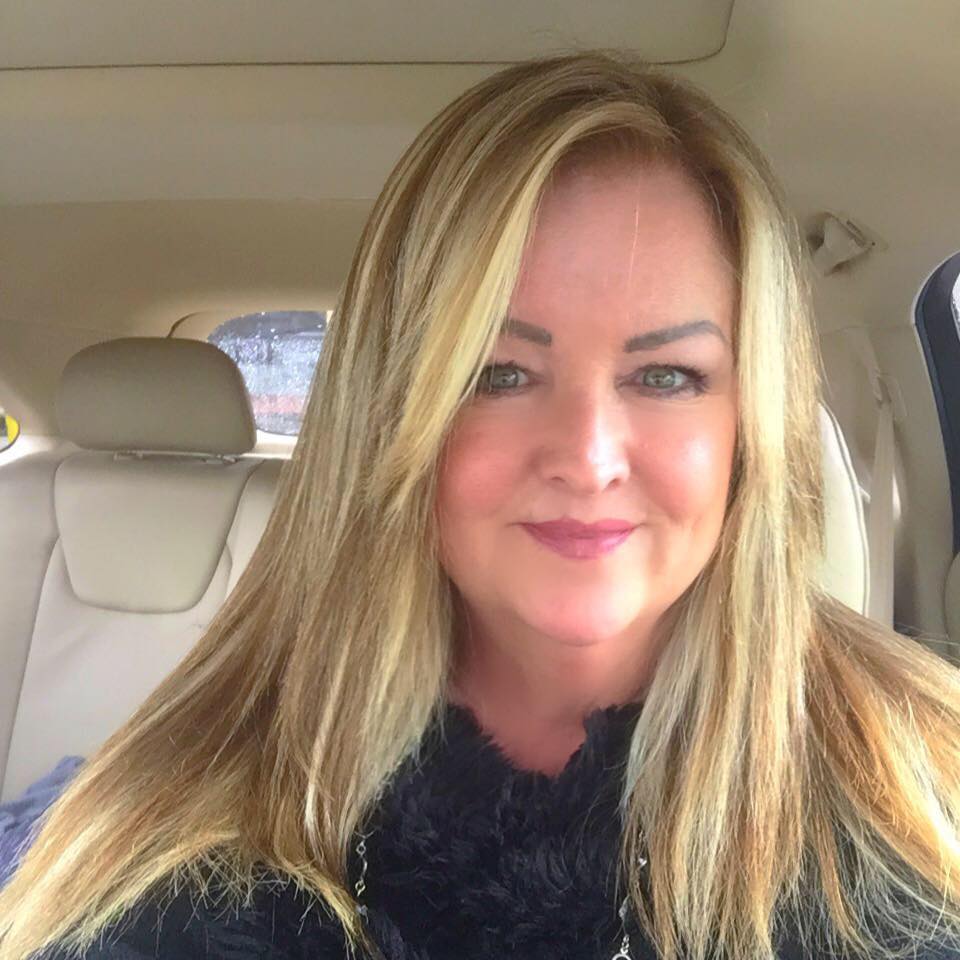 Jupiter Jim is the BEST thing that happened to my online presence for my pet sitting company, DivineCaninePetSitting.com! Once I found Jim, and spoke to him, I knew I had found a true expert …. and a friend!! With over 55 full time professional pet sitters within 5 miles of my home, having a page one position on Google was a daunting task, for sure. Now ~ with Jupiter Jim rebuilding my site, it's PAGE ONE!!! I get about 99% of all new business from Google, because of Jupiter Jim's expertise!
Thank-you SO much Jim, for all you have done and all you continue to do!!
Sincerely,
Carrie Seger
Carlsbad, CA
It's Like

I'm Teaching
You Right there at your computer…
This is the Exact Same information I've been teaching my VIP clients for years!
Create a Google Analytics Account
Find out how many visitors you get to your website every single day, month and year. Find out where your visitors are coming from, how long they stay and what pages they visit and so much more.
Create XML Sitemaps for Your Website
I will show you how to create your XML Sitemap and your Google Search Console. This will make sure that Google crawls every single page in your site and does not list sites you don't want listed on Google. You can also discover which keywords people are typing into Google to find your website.
Choose SEO Optimized Blog Post Titles
You need to include keywords and keyword phrases that people are actually searching for in your blog post titles if you expect people to find your posts on Google.
Use H1 H2 H3 tags for Better SEO
Google gives more weight to the words found inside H1, H2, and H3 tags. These tags also make your posts and pages easier to read which means people stay on your pages longer. Google likes that.
Join
Jupiter Jim's Marketing Club

to Access
the WP SEO CRASH Course
Yes. You need to join Jupiter Jim's Marketing Club in order to access the WP SEO CRASH Course.
It's only $10 per month or $99 per year and you can cancel at any time!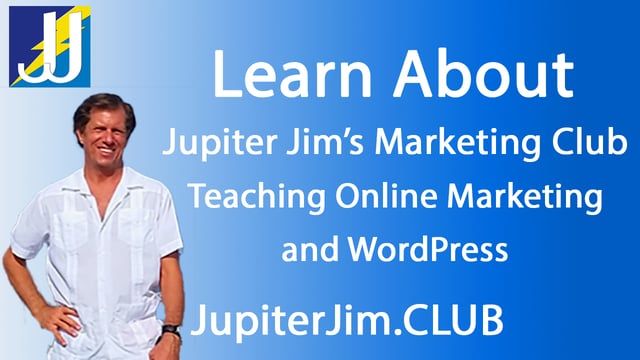 My Goal is to help 1,000 people become successful online marketers in 2019 and the year is already half over! I created Jupiter Jim's Marketing Club to help as many people as I could master the basics of online marketing so they could use their skills to make money online. Whether someone is looking to earn some extra money online or become their own boss and work from home, I believe that all the information that person needs can be found inside my membership site.
My WP SEO CRASH Course is just the latest and greatest addition to Jupiter Jim's Marketing Club. So let's work together to make 2017 your Best Year Ever! And enjoy the ride.
Get Access

to over 500 Videos
about Online Marketing, WordPress and more…
By joining Jupiter Jim's Marketing Club, you gain access to over 24 courses and over 500 step-by-step video tutorials.


You must join Jupiter Jim's Marketing Club to gain Access to
the WP SEO

CRASH

Course
Join
Jupiter Jim's Marketing Club

Now
Just
$10
per month! OR
$99
per year!
Check out Jupiter Jim's Marketing Club right now to see what everyone's talking about!
NO

Long Term Contracts.

Cancel Any Time.



Comes with a 30-day No Questions Asked, Money Back Guarantee.
Try WP SEO CRASH Course for 30-Days Risk Free! We are so confident that you will absolutely love WP SEO CRASH Course and Jupiter Jim's Marketing Club that we are offering a full 30-Day, no questions asked, money-back guaranteed. We take all the risk so you don't have to.
Frequently Asked Questions & Answers
Do I need to Join Jupiter Jim's Marketing Club to get Access to the WP SEO Crash Course?
YES! It's ONLY $10 per month to Join. You can Cancel at Any Time for Any Reason or No Reason at All. There is even a 30-day Money Back Guarantee if you don't like the course or any of the hundreds of other video tutorials inside the membership site.
If I Join Jupiter Jim's Marketing Club, do I get Full Access to Everything in the site?
YES! You get Full Access to everything a Basic Member gets which means you get full access to the WP SEO CRASH Course, a dozen other courses, and hundreds of video tutorials related to Online Marketing and WordPress.
Do I have to become a monthly member?
NO! You can become an Annual member for $99 which means you'll save $21 per year. That means you get access to Everything that's already in the site, PLUS access to any courses or material I add to the Basic Membership Level in the next 12 months.
Why So Inexpensive? What's the Catch?
There is no catch. I just know that most home-based business owners struggle with their finances until they finally get their groove on. I remember what it was like when I first started. Bottom Line: I can help more people, get more raving fans and make more money by NOT being Greedy!!!
Mr. Marketing Says 'Go for It!'
Copyright 2018 – Jupiter Jim's Marketing Club – All Rights Reserved
Disclaimer: to the best of my ability the information in the WP SEO CRASH Course follows industry best practices. Since there are billions of websites ranked on Google, SEO results will vary with niche, industry, website content and construction, content quality and more.